Description
Converts the Flexs Q5's 8 relay switches into 8 switched dc power ports which draw power from the 2 pin screw terminal.
Allows for simplified installation removing the need for a separate bus bar when all loads can be powered from a common source.
Do not purchase the part if you require low side switching or more complicated switching configurations.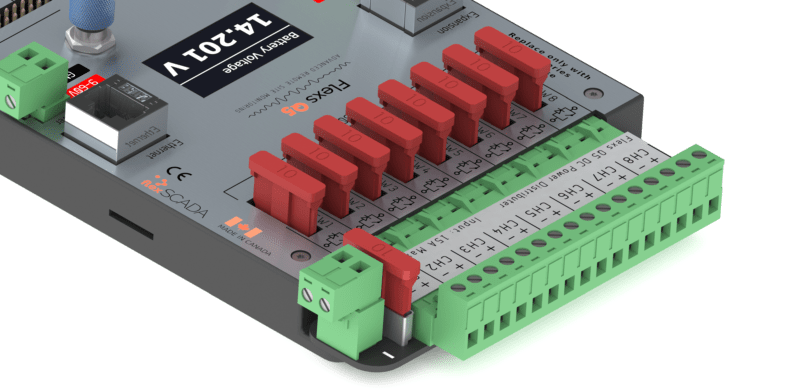 Specs:
60V /15A Max Power Input
Standard ATO blade-style fusing comes pre-loaded with a 10A slow blow fuse
Interface details for our Flexs Q5 available in section 3.0 of the Flexs Q5 Product manual (PDF)