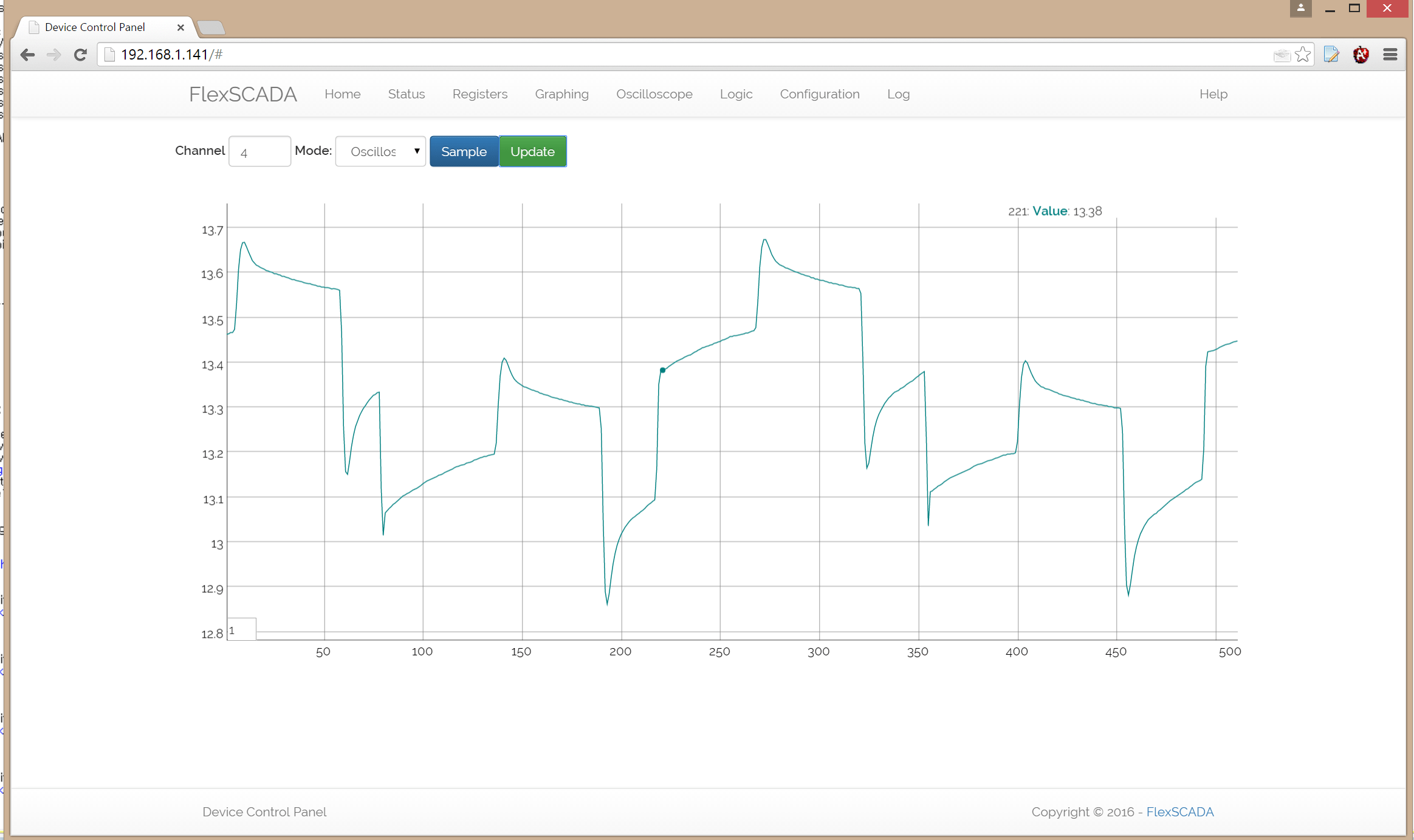 Flexs Q4 helps customer identify random hardware reboots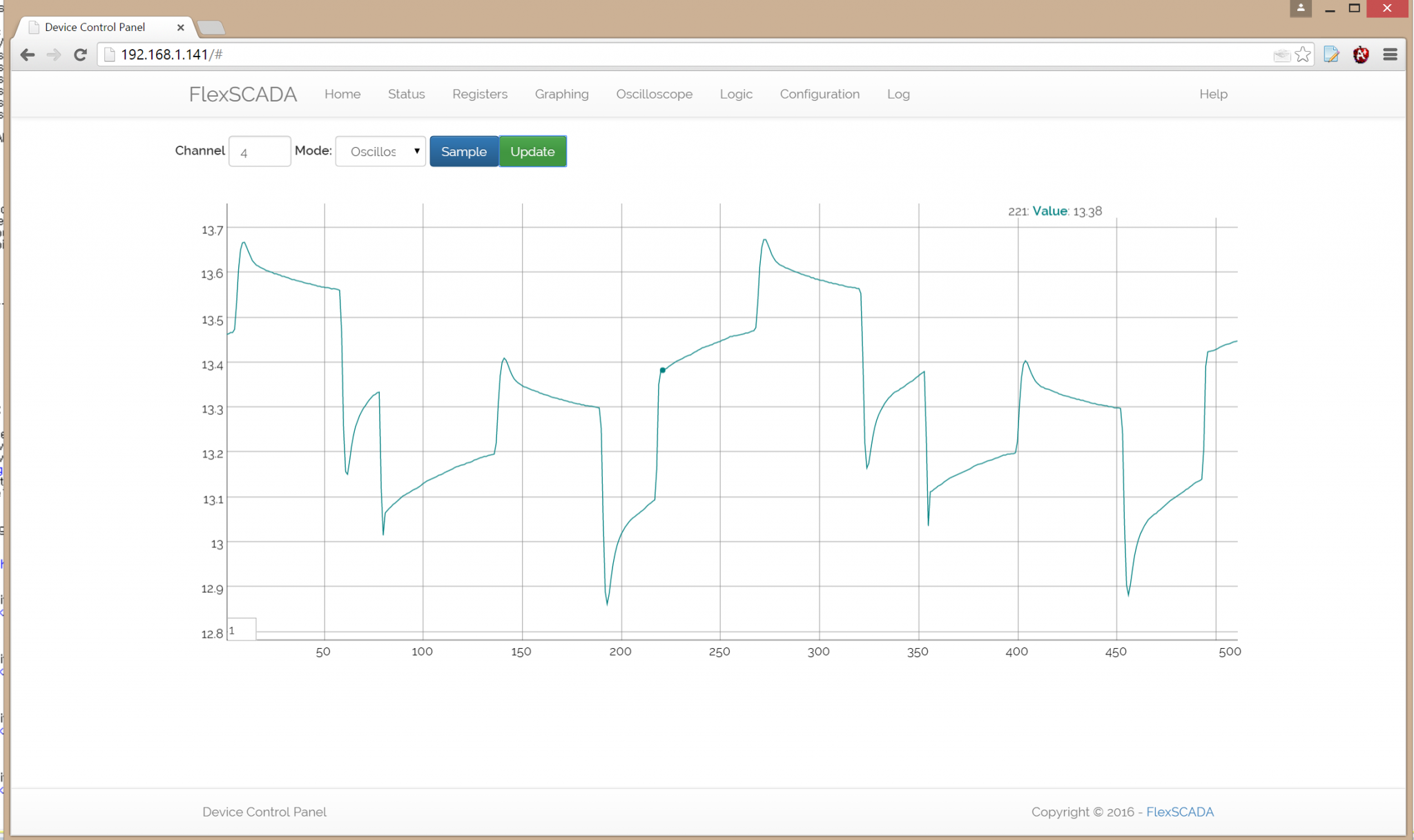 We just heard word of a customer successfully using the Oscilloscope feature on the Flexs Q4 to find the reason for random radio reboots / power cycles at a remote wifi repeater site.
It turns out the solar charger had a bad filter capacitor that was allowing huge amounts of noise to couple into the power system depending on how the MTTP Solar charger would operate.

This would happen very randomly because occasionally the MPPT charger would strike a harmonic with the power system which would create voltage spikes large enough to cause sensitive electronic equipment to reboot.

The DC DC converters in MPPT chargers operate at different levels depending on battery charge levels and solar power making these type of events hard to spot, you can't always have someone on the ground right during an event and even if you did, they likely wouldn't have an oscilloscope with them.

With the Flexs Q4's web based oscilloscope we could view a snapshot of the battery voltage taken at 16 thousand samples per second, allowing us to easily see momentary spikes in the voltage, you'd think that large DC battery systems would be immune from such noisy power but crazy things happen!
That's all for now, have a great weekend everyone!!