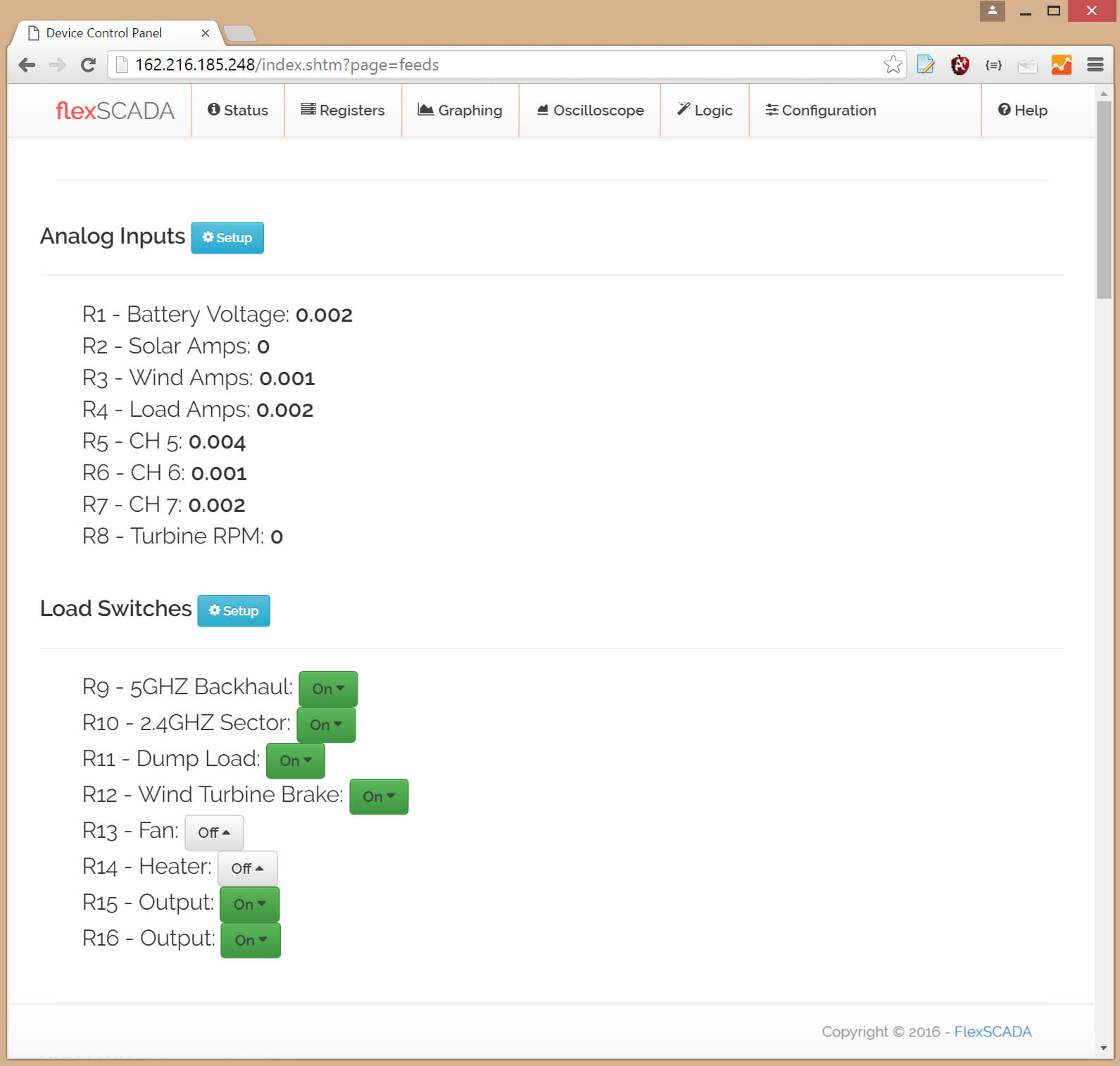 Flexs Q4, New firmware release!
Today we released an updated firmware for our Flexs Q4 series monitoring and control devices, continuing our commitment to providing the best in remote monitoring and control!
Features of our new firmware include:
Web Interface makeover which increases ease of use as well as mobile support.
New logic rules for easier setpoint based control.. E.G. turning on a dump load or starting a pump when the value on one of the analog inputs exceeds a threshold,  and not turning off until they fall below a separate threshold.  Pickup and Clearing delays are also present for increased reliability.
HTTP Server now operates slightly faster allowing more users to connect simultaneously.
To update to the latest firmware please follow the instructions in our product manual